The sport razor clam fishery closed more than two years ago in Humboldt and Del Norte counties due to harmful levels of a naturally occurring marine biotoxin, domoic acid, found in the clams. The state Department of Public Health (CDPH) has documented varying levels of toxin in the clams since the closure, but levels have not fallen low enough to reopen the sport season.
In fact, recently skyrocketing levels of domoic acid in northern California razor clams have renewed concerns among state agency biologists and scientists. Razor clams from Little River Beach (also known as Clam Beach) in Humboldt County were tested for domoic acid in mid-November 2018, and found to contain 130-300 parts per million of domoic acid – up to 15 times the consumption alert level of 20 parts per million.
"We are concerned about the extremely high domoic acid test results that came in a couple of weeks ago for razor clam," said Christy Juhasz, an environmental scientist with the California Department of Fish and Wildlife (CDFW). "We're taking this opportunity to remind clammers that the razor clam fishery has been closed since April 2016 to protect the public from consuming potentially lethal razor clams."
Even at low levels, domoic acid exposure can cause nausea, diarrhea and dizziness in humans. At higher levels, it can cause persistent short-term memory loss, seizures and, in some cases, death.
The fishery closure prohibits the recreational take and possession of razor clams from Humboldt and Del Norte county beaches. In doing so, it effectively removed access to one of the tastiest food clams in California with no season reopening in sight, as testing continues to confirm dangerous levels of domoic acid in razor clam populations in the affected counties.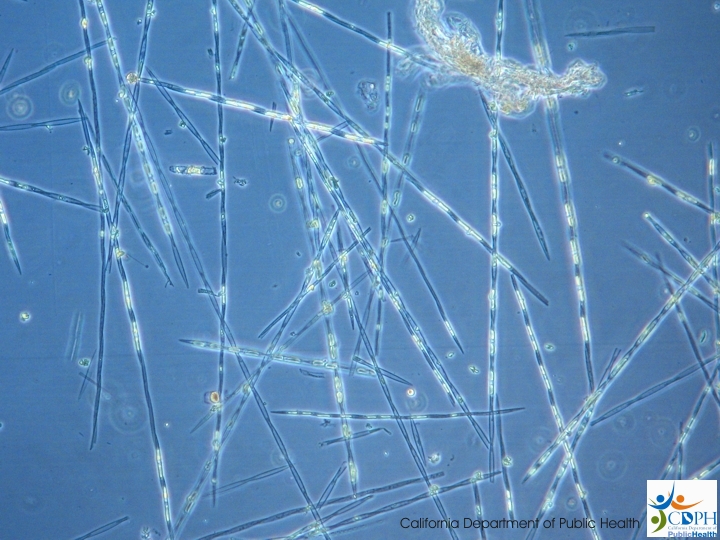 Domoic acid, which causes amnesic shellfish poisoning, may be produced after a "bloom" of a single-celled plant called Pseudo-nitzschia. A massive Pseudo-nitzschia bloom occurred off the California coast in 2015. When high levels of domoic acid were detected in clams after the bloom, CDPH issued a consumption warning for bivalve shellfish, including razor clams, in Humboldt and Del Norte counties. The sport razor clam fishery was officially closed in those counties in early 2016.
Blooms of Pseudo-nitzschia do not always produce domoic acid, and there is currently no reliable way to predict where or when a bloom will produce the toxin. Shellfish such as clams, mussels, and other species can accumulate high levels of domoic acid in their tissues without becoming ill themselves.
There is no way to prepare clams that will remove the toxin – cooking and freezing have no effect. To stay safe, get the latest information about fishing season closures by calling CDFW's Domoic Acid Fishery Closure Information Line at (831) 649-2883. Fishing season closures are also listed on the CDFW website. For the latest consumption warnings, call the CDPH Biotoxin Information line at (510) 412-4643 or toll-free at (800) 553-4133.
---
post by Mary Patyten, CDFW Research Writer